Platinum Kill Press Kit
You have successfully arrived at the Platinum Kill Press page. Here you should find any info you might need to post articles or get more informed about Platinum Kill. Please contact
kris@funinfused.com
if there is anything missing from this page or extra that you need.
Fact Sheet
Developer: Fun Infused Games; Based in Madison, Wisconsin
Release Date: TBD (Steam, PS4, XB1, Switch)
Platforms: Steam, PS4, possible XB1 and Switch
Website: FunInfused.com
Price: TBD
Availability: Unreleased
ESRB: E for everyone
File Size: ~400MB
Press Contact: kris@funinfused.com
Description
Evil is invading the world and their intentions are not good! Use all your wits, reflexes and an assortment of weapons to destroy them and become victorious. Platinum Kill is an old school 2d run and gun action game featuring seven levels of play, up to five player cooperative play, and eight different weapons to take out the bad guys.
Features
7 Levels


5 player co-op on PC and 4 player co-op on consoles.


Steam Leaderboards, Achievements, and Trading Cards


Super retro graphic emulation!


About Fun Infused Games
Fun Infused Games was founded to create games that are, above all else, fun to play. We exploded onto the Indie game scene with the release of our smash hit Nasty and forever changed the face of the video game industry. Not content to rest on our laurels (or really sure what laurels are), Fun Infused Games has continued to release hit after hit, garnering Fun Infused Games international fame, fortune, and notoriety.
With legions of ravenous fans and a nearly limitless cash flow funded by shady business dealings and illegal beet trafficking, Fun Infused Games is currently sitting atop the video game world and poised to crush all those who attempt to defeat them.
Videos
Screen Shots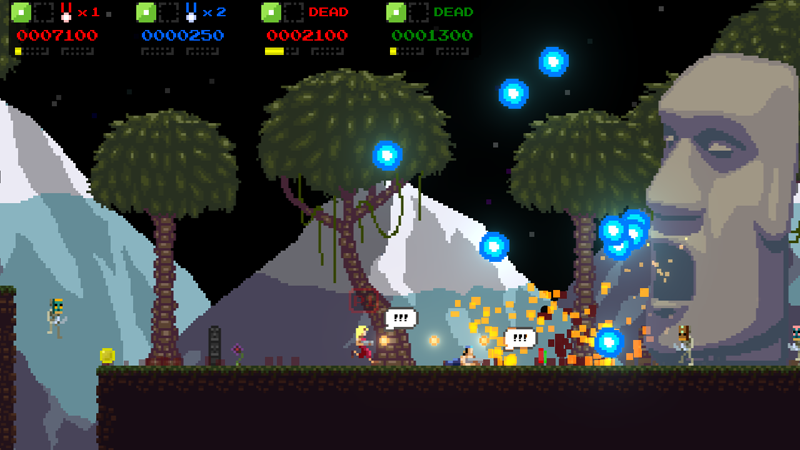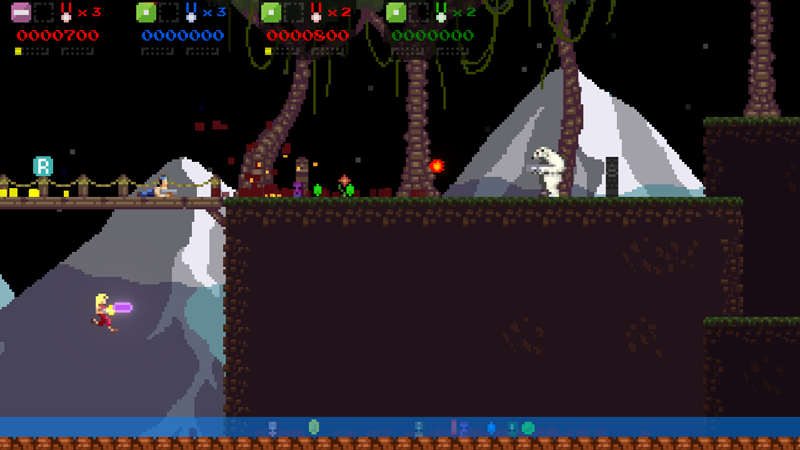 Animations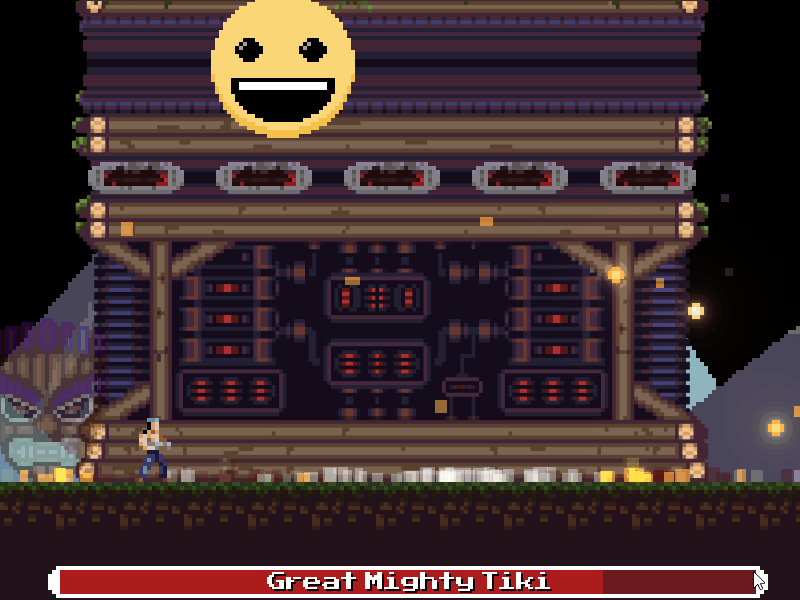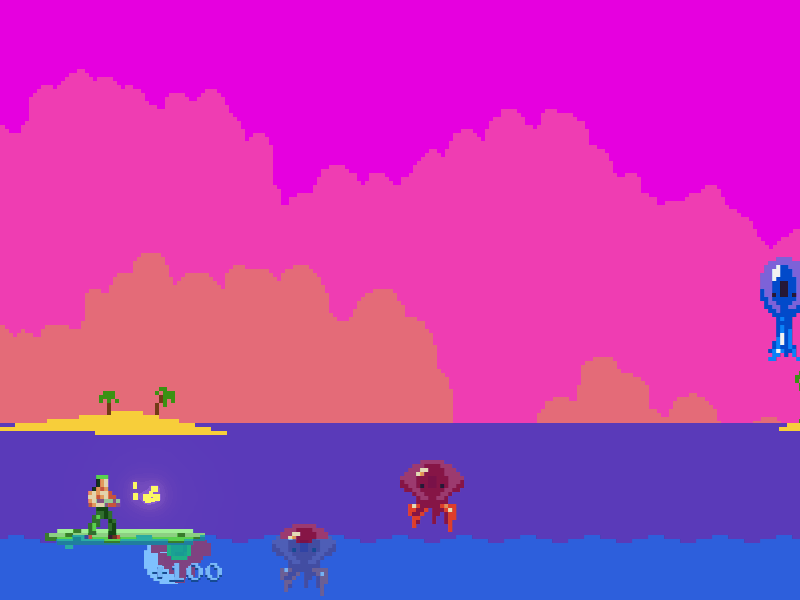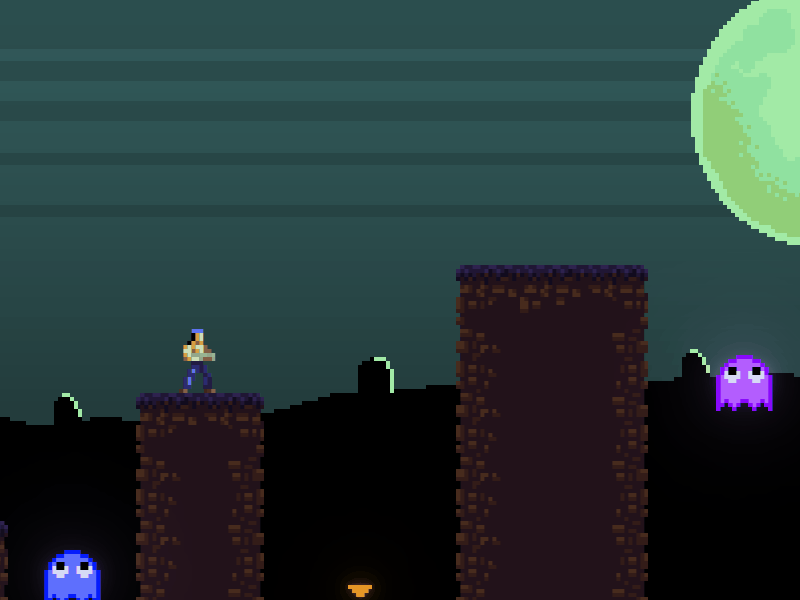 Logos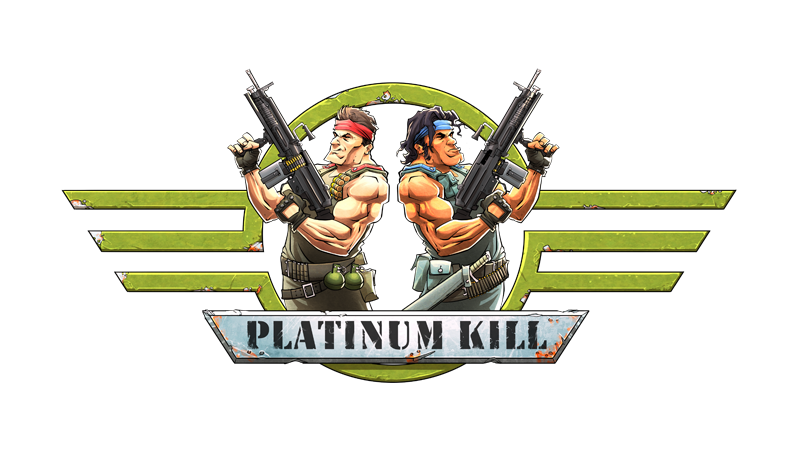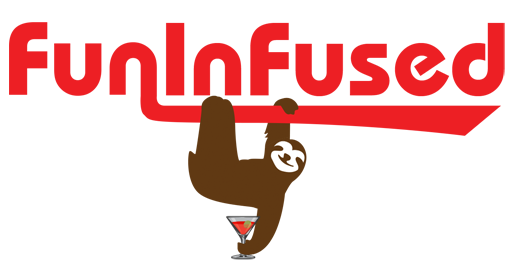 Music